The Right Price
There is only one thing that determines the sales price and that is what a Buyer is willing to pay for it.
The price of your home is not the following:
The tax assessment – The Tax assessment has NO relationship to the sales price. The tax assessor does not go into your house. He does not know what is updated or anything else about the condition of your house.
What an On-line program says it is worth – There are on-line web sites that have estimates of the value of your house. These web sites are grossly inaccurate and these estimates should not be used by Sellers or Buyers.
The amount that you paid for the home
The amount you have in the home
The amount that you owe on your home
What you "need" to get out of the home
Regarding 3-6 above, prices in Greater Richmond went down approximately 25% between 2007 and 2012 and have recently started to go back up. Sellers who bought in 2005-2010 will most likely have to take a loss on their home. Also, the improvements that you made to the home may not have added as much value and you paid for them. A Buyer does not care what you think the house is worth or what you need to get out of it.
Your Friends – Often a friend will advise you on what your home is worth. Your friend may not be familiar with current sales in your neighborhood. Although your friend it trying to be helpful, unless your friend is a Realtor® or an Appraiser familiar with the area, your friend's opinion does not determine the sales price. If your friend gives you a price, ask him if he will buy your home now for that price and if not, ignore him!

How Does the Sales Price Get Determined?
Agents do not establish market value, they show and market. Buyers dictate the market value of your home. Buyers engage in comparison shopping. A Buyer will not pay more for one property than for another similar property
A Competitive Market Analysis (CMA) will show you what buyers are willing to pay for similar properties. It also shows you what Buyers have not been willing to buy that is currently on the market. A CMA also focuses on other properties which are competing for Buyer's attention.
Keep in mind that a house that is currently listed and has not sold may be overpriced so it should not be used to tell you what your home is worth. There are many Sellers who price their houses to SIT on the market rather than to SELL.
Keep in mind that every house must be sold twice—once to the Buyer and then to the appraiser. The appraiser is going to look at comps, specifically the recent sales in a neighborhood. If the house does not appraise, then the Buyer can get out of the contract.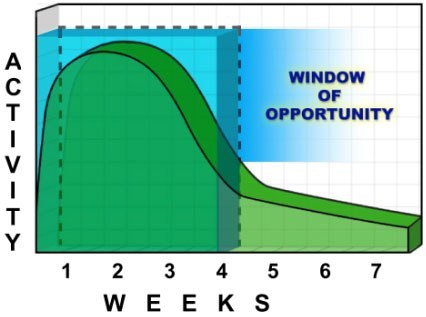 Do You Want to Price Your Home to Sit or Do You Want to Price Your Home to Sell?
A Seller will often want to test the market to see if a Home will sell for more than market value. This is a mistake as most of the showings occur in the first few weeks. Testing the market loses the window of opportunity.
A Home that sits on the market will become tainted. As the price is reduced, the Seller will have to continue to carry the house. In this situation, a Seller will normally sell a house for less than he would have if it had been priced correctly to begin with.
Carrying a Home for months and months can cost more than a large price reduction that would get it sold. Your carrying costs include but are not limited to the following:
Mortgage
Insurance
Taxes
Association fees
Utilities
Maintenance and repairs (outside and inside)
If a Home is listed and is having showings but gets no offers, it is priced at least 5% too high. If a Home is listed and is not getting many showings, it is priced at least 10% too high.